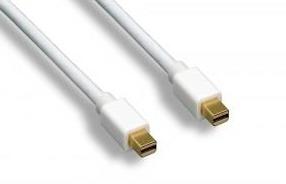 Mini-DisplayPort to DisplayPort (also known as Thunderbolt 2.) All DisplayPort and Mini DisplayPort versions are backwards compatable. This means that the 1.2 version will work with all older versions.

Use to send your video signal from a computer to a monitor or projector. Connectors are gold plated for superior transmission that result in a quality picture.

For use with iMac, Macbook Pro, MacBook Air or other Mini-DisplayPort (Thunderbolt 2) equipped computer to output to a Mini-DisplayPort monitor. 
Mini-DisplayPort to Mini-DisplayPort (Ver. 1.2)
CB700-5-3
---
We Also Recommend